With Euro 2016 right around the corner, soccer fans around the world as preparing to cheer their favorite team on to victory. With 24 sides to choose from, everyone can find a team to support in the tournament. In my opinion, here are five of the most interesting teams to watch for come EURO 2016.
1. Wales
Wales is making their absolute first debut at the tournament, but actually have a fairly solid shot at contending. While most of the debut teams are clearly outmatched by their groups, Wales plays in a winnable group with England, Russia and Slovakia. If their star players in Gareth Bale and Aaron Ramsey can be at the top of their game, don't be shocked to see this debuting team turn a few heads.
2. Germany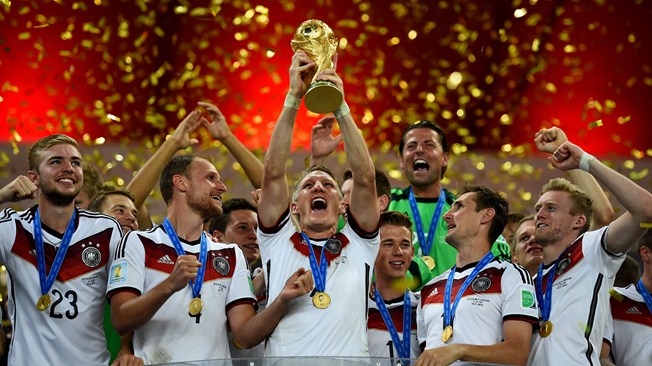 The reigning world champions are the clear favorites to win this tournament and have a lot of hype to live up to and pressure on their shoulders. A three time champion at EURP, Germany hasn't won in two decades and feel this is their year to reclaim European glory. Their elite striking, midfielders and goalkeeping (with a young defense that is improving) should breeze by their group easily and it will be tough for anyone in the tournament to hold them off.
3. Belgium
If I had to pick a dark horse in this tournament, it would be Belgium. The team that made it to the quarter finals at the last World Cup is once again going to field one of the best and most complete teams at a tournament. However, their coaching wasn't great at the 2014 World Cup so hopefully that will improve! Players like Fellaini, De Bruyne, Courtois, Benteke and Lukaku will make this team a tough out for anyone.
4. Croatia
Another of my dark horses in this tournament is the Croatian side. While their entire team is solid, and some people are putting them in the top 10 teams of the tournament, they have one defining level that I think can potentially win them the tournament. Croatia's midfielders are easily in the top three in the tournament and might just be the best. Headed up by Luka Modric and other star players, they will have great control of the center of the field, no matter who they play against. If their defense, striking and goalkeeping plays incredibly, there is no reason they can't go deep into the tournament.
5. France
And finally, we have gotten to the host team for the EURO 2016. These men are the team that most people think will offer the biggest test to Germany. Unfortunately for France, the fact Benzema will likely not play puts them at a fairly distant number two. However, even without him, they still field a pretty talented team through and through. However, nothing is more exciting than their young stars in Paul Pogba and Anthony Martial are sure to make sure France is a top contender for years to come.