Michael Phelps is an anomaly and I mean that in the best way possible. He's in Brazil right now breaking records and taking home his 20th & 21st gold medals this week, sealing the title as best Olympian of all-time. How did this prodigy get his start and become the greatest swimmer in the world?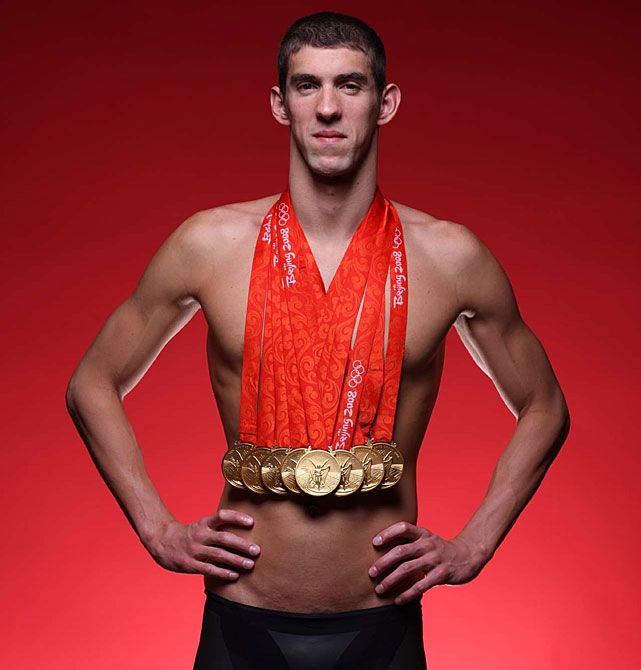 scoopwhoop
Born the youngest of three children, Phelps grew up in the bustling city of Baltimore, Maryland. Born in 1985 to working class parents, soon Michael and his family had to deal his his ADHD, his parents divorce and his trouble in school. His parents enrolled him into a swimming class when he was 7 years old as a way of helping him deal with his emotions and ADHD. The young Phelps took to it as naturally as anyone and by age 10 Phelps held a national record for his age group.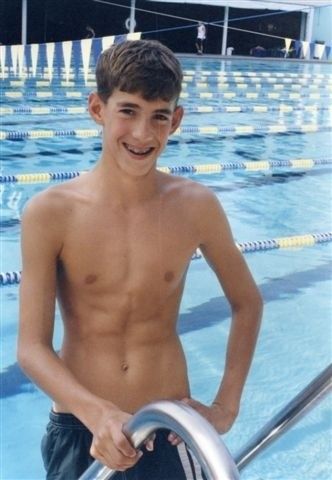 emaze
Seeing his potential his parents urged their son to begin training at the North Baltimore Aquatic Club under experienced coach, Bob Bowman. Phelps was dominant and soon racked up records that still stand to this day, including 12 age group records. While Phelps graduated in 2003, he gained fame far before his senior after he made his first appearance in the Olympic Games in 2000 where he became the youngest male to make the U.S. Olympic team in over 65 years. This would be the only Olympics that Phelps would not medal in for the next 16 years.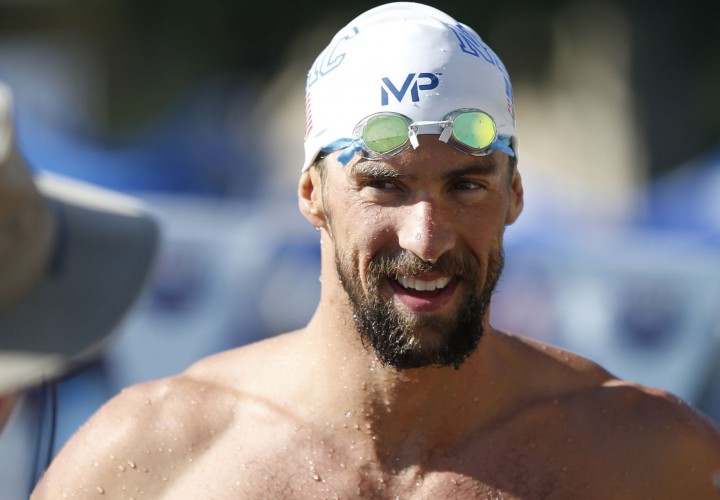 Forbes
While Phelps is a dominant force in the pool, life outside the lanes hasn't been easy for the superstar athlete and his run-ins with police have been well documented. In 2014, Phelps was pulled over and arrested for his second DUI in 10 years. The event was enough to shake him up and send him looking for help. He spent 45 days in a rehab facility. When he got out of the program, he was interview by Matt Lauer and discussed his recent revelations.
"I sent myself down a downward spiral," Phelps said. "I think it was more of, of a sign than anything else. That I had to get something under control, whatever it was. I look back at that night and everything happened for a reason."
When asked about his mindset in the 2016 games compared to 2012, Phelps said, "I want to be here. That's the difference. I had no desire to go to work out before and I want to retire how I want to retire. I have a great opportunity to do that. I haven't trained like this in a decade."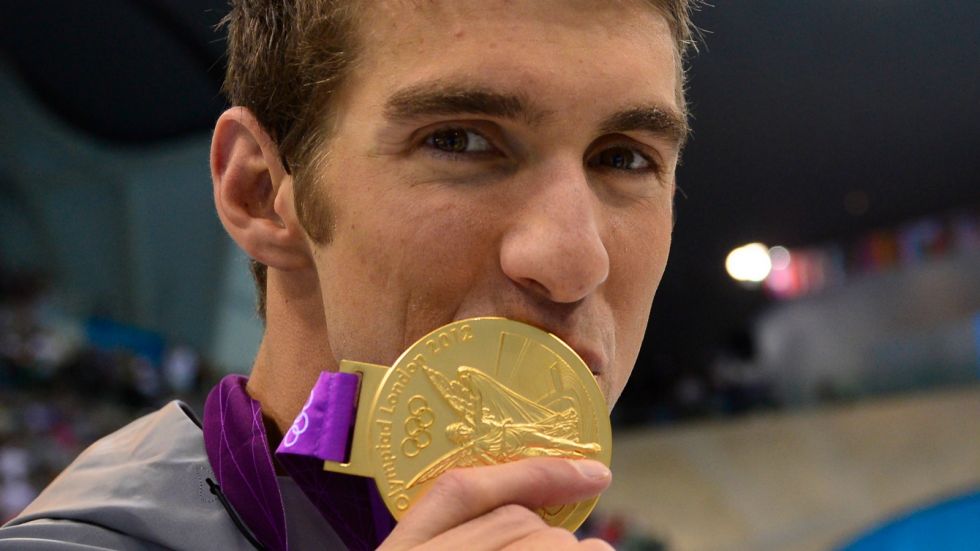 World Medals
100 FLY 2004 OLYMPIC GAMES
GOLD 200 FLY 2004 OLYMPIC GAMES
GOLD 200 I.M. 2004 OLYMPIC GAMES
GOLD 400 I.M. 2004 OLYMPIC GAMES
GOLD 200 FREESTYLE RELAY 2004 OLYMPIC GAMES
GOLD 400 MEDLEY RELAY 2004 OLYMPIC GAMES
BRONZE 200 FREE 2004 OLYMPIC GAMES
BRONZE 400 FREESTYLE RELAY 2004 OLYMPIC GAMES
GOLD 100 FLY 2008 OLYMPIC GAMES
GOLD 200 FLY 2008 OLYMPIC GAMES
GOLD 200 FREE 2008 OLYMPIC GAMES
GOLD 200 I.M. 2008 OLYMPIC GAMES
GOLD 400 I.M. 2008 OLYMPIC GAMES
GOLD 400 FREESTYLE RELAY 2008 OLYMPIC GAMES
GOLD 800 FREESTYLE RELAY 2008 OLYMPIC GAMES
GOLD 400 MEDLEY RELAY 2008 OLYMPIC GAMES
GOLD 100 FLY 2012 OLYMPIC GAMES
GOLD 200 I.M. 2012 OLYMPIC GAMES
GOLD 800 FREESTYLE RELAY 2012 OLYMPIC GAMES
GOLD 400 MEDLEY RELAY 2012 OLYMPIC GAMES
SILVER 200 FLY 2012 OLYMPIC GAMES
SILVER 400 FREESTYLE RELAY 2012 OLYMPIC GAMES
GOLD 200 FLY 2016 OLYMPIC GAMES