When Ali Shook The World By Knocking Out Sonny Liston To Become Heavyweight Champ
In a move that was hoped for but not expected, Cassius Clay defeated Sonny Liston to win the Heavyweight title in 1964. Everyone saw Liston as the true champ and he seemed unbeatable until the brash and bold Clay took over the fight rendering Liston to a KO and winning over the crowd and fans all over the globe.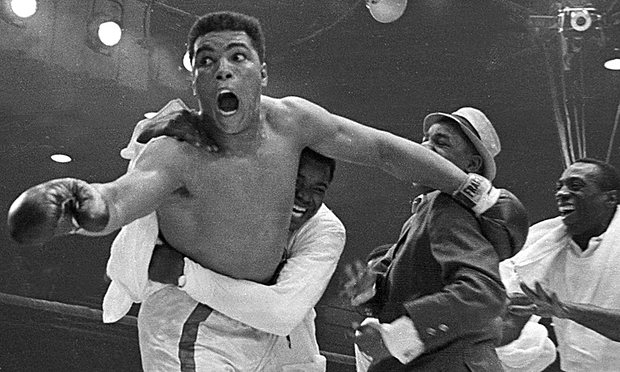 TheGuardian
It was the arrival of the man who would one day become legend. He famously said "I shook the world!" and "I'm a bad man!" as the TV cameras zoomed in after the fight. The video clip has since become a classic and is shown often when people refer to Ali's huge personality and cockiness.
2 of 4
Next
Use your ← → (arrow) keys to browse