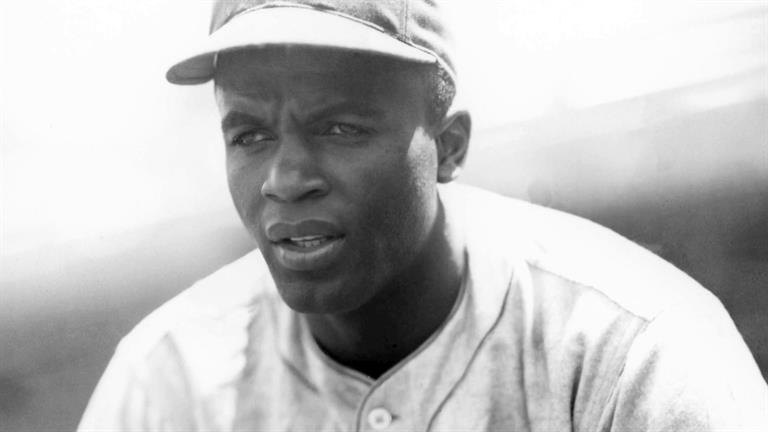 Source: Biography
Jackie Robinson is a legend among legends in the annals of sports history. He broke down every barrier of race by being not only a stand-up human, but also the best athlete on the field whenever he played a game. The way he carried himself won him fans the world over. But all of that didn't matter in 1956 when the the Brooklyn Dodgers traded Robinson to the cross town rival New York Giants for left-handed journeyman pitcher Dick Littlefield.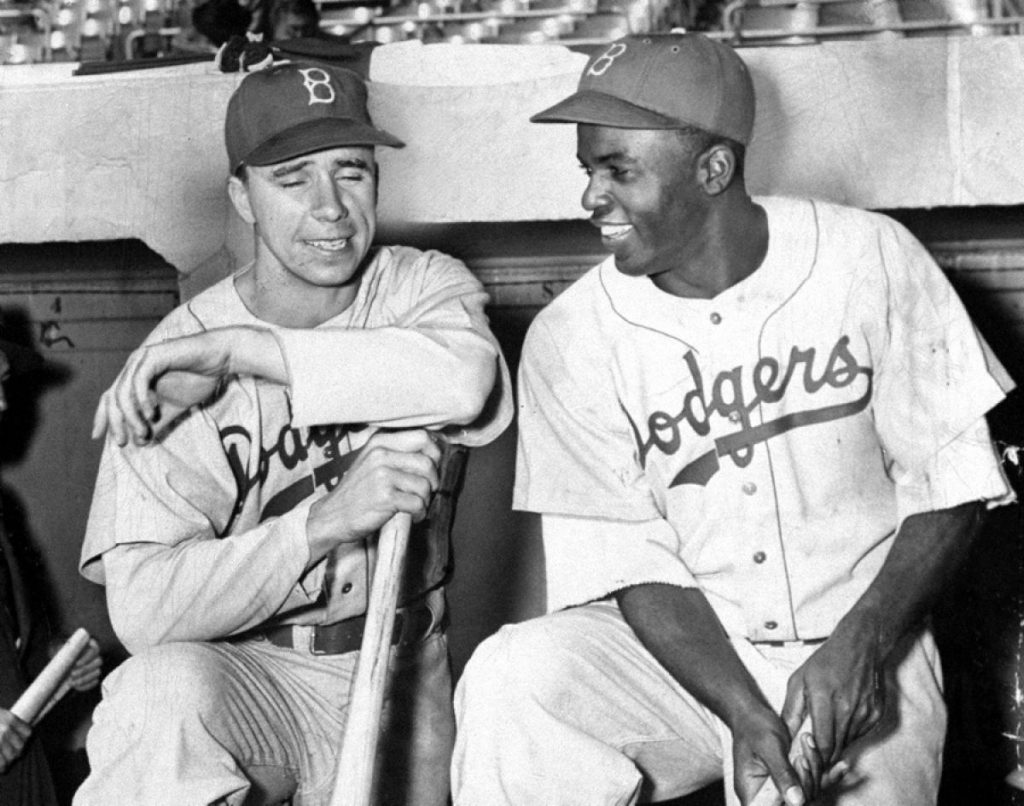 Source: NYDailynews
After the trade was announced, the New York Giants and Willie Mays were proud to share the news, excited to see how far they could move into the 1957 post season with their new super star. Unbeknownst to them, the move by the Dodgers ownership infuriated Robinson, and after a week, he drafted this letter:
Dear Mr. Stoneham:
After due consideration I have decided to request to be placed on the voluntary retired list as I am going to devote my full time to the business opportunities that have been presented.
My sincere thanks to you and to Mr. Feeney for your wonderful cooperation and understanding in this matter.
I assure you that my retirement has nothing to do with my trade to your organization. From all I have heard from people who have worked with you it would have been a pleasure to have been in your organization.
Again my thanks and continued success for you and the New York Giants.
Sincerely,
(signed) Jackie Robinson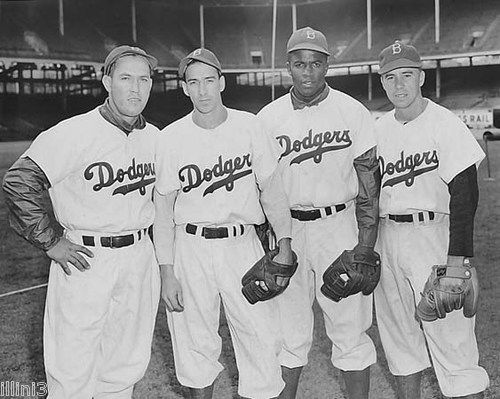 Source:Pintrest
"That's the way I am about winning. All I ever wanted to do was finish first."
-Jackie Robinson.
Brooklyn general manager Buzzie Bavasi was also upset with the trade and focused the blame solely on the shoulders of Walter O'Malley.
"The only reason he was traded was because Walter O'Malley and Jackie never got along. It was a personal feud between Walter and Jackie, and I was asked to trade him," said Bavasi. "Walter wanted a trade a year earlier, but I told Walter we could win the pennant in '56 with Jackie and wouldn't without him. So he put it off a year."
Jackie later described Walter O'Malley as "viciously antagonistic." With that trade attempt, the fabled career of one of baseballs all-time heros came to a sudden and shocking end. He was quoted as saying, "At my age, a man doesn't have much future in baseball and very little security. After you've reached your peak, there's no sentiment in baseball. You start slipping, and pretty soon they're moving you around like a used car. You have no control over what happens to you. I don't want that."