Sammy Baugh is a legend in the Washington Redskins organization.The stud QB looked more like a receiver than anything else,standing 6-foot-2 and weighing in at a lean 182. This was an era where players played more than one position and Baugh was near the top of the list at passing, punting and defense. He played for 16 season during the leather helmet, concussions-were-normal era.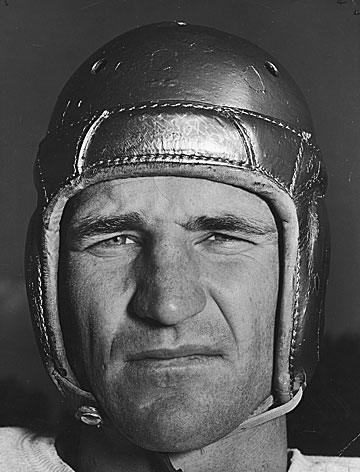 SI
Seventy years ago, Baugh took his game to places never seen before or since. "If it wasn't the greatest individual season in pro football history, it's definitely among the finalists," said ESPNs, Mike Tirico. A high point of his season came on October 30th 1943, when Baugh put together a hell of a game.
In a 48-10 thumping of the Brooklyn Dodgers, Baugh passed for 376 yards and six Touchdown passes, both became single-game records.
"If it was a muddy day, or if I wanted to put a little extra distance on the ball, I would go with the laces," Baugh said. "But just the average pass, I would throw off the seam."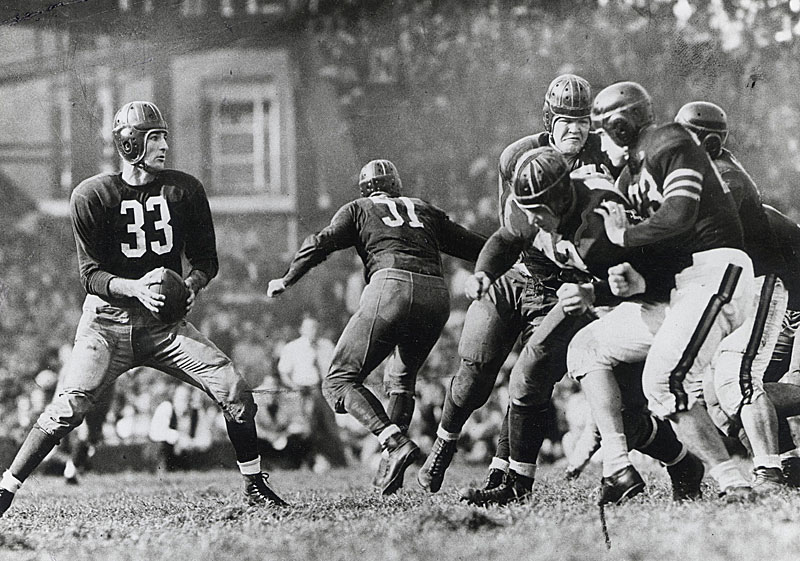 Notable Career Accomplishments
He threw 23 touchdowns passes, second in the NFL—and third-highest all-time to that point.
As a defensive back, he had 11 interceptions, which broke another league record.
He averaged an NFL-leading 45.9 yards a punt, often flipping the field with a well-timed quick kick. Five of his boots were longer than 70 yards.
In a 42-20 win over the Detroit Lions on Nov. 14, Baugh fired four touchdown passes, intercepted four passes and got off an 81-yard punt, the longest of the year in the NFL.
In 1947, Baugh had career highs in completions (210), attempts (354), yards (2,938) and touchdown passes (25), leading the league in all four categories.