Yogi Berra is one of the most remembered ad loved New York Yankees of all-time. While his storied career was wrapping up in 1963, he started a new career in baseball: Manager. Berra was well loved by the Yankees owners and immediately became the manager of the Yankees. He was so successful that he lead the team to the 1964 World Series against the St. Louis Cardinals. While the fans loved Yogi, his brash style of management didn't sit well with ownership and they let him go after only one season.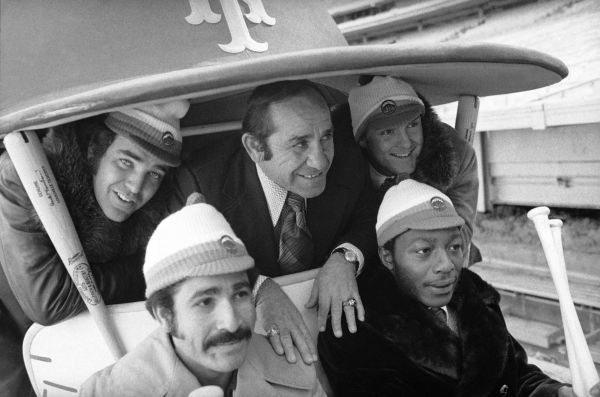 CNN
Instead of being rattled, Yogi made a vow to beat his old team and moved across town when he became the coach of the New York Mets in 1965. Berra was always known as a players' manager, way before that term became something the media used. Berra was also famous for his mixing up of words and sayings, creating some of the funniest moments in MLB interviews.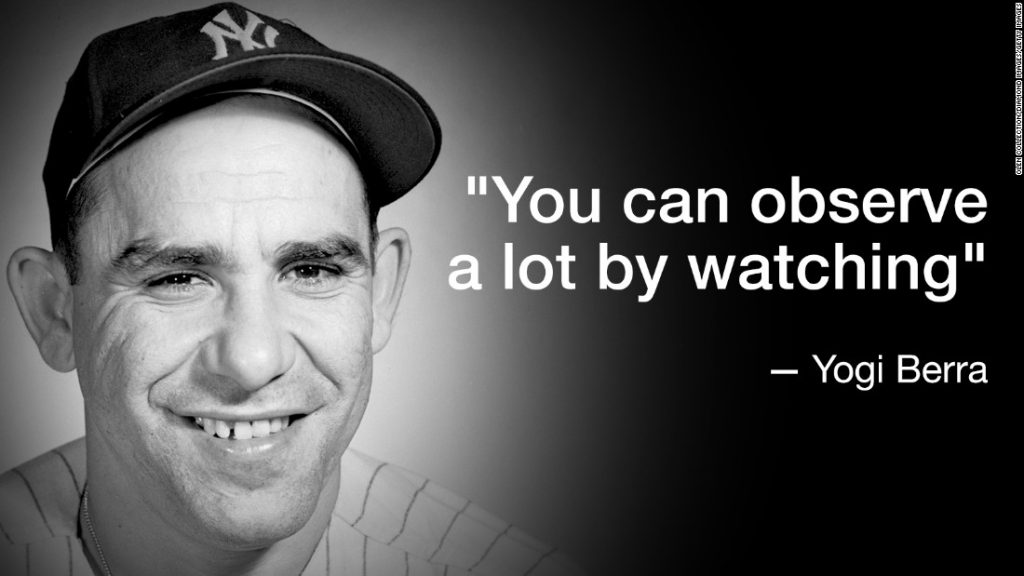 CNN
Here are his top ten funniest quotes:
When you come to a fork in the road, take it.
You can observe a lot by just watching.
It ain't over till it's over.
It's like déjà vu all over again.
No one goes there nowadays, it's too crowded.
Baseball is 90% mental and the other half is physical.
A nickel ain't worth a dime anymore.
Always go to other people's funerals, otherwise they won't come to yours.
We made too many wrong mistakes.
Congratulations. I knew the record would stand until it was broken.
Lawrence Peter "Yogi" Berra (May 12, 1925 – September 22, 2015)