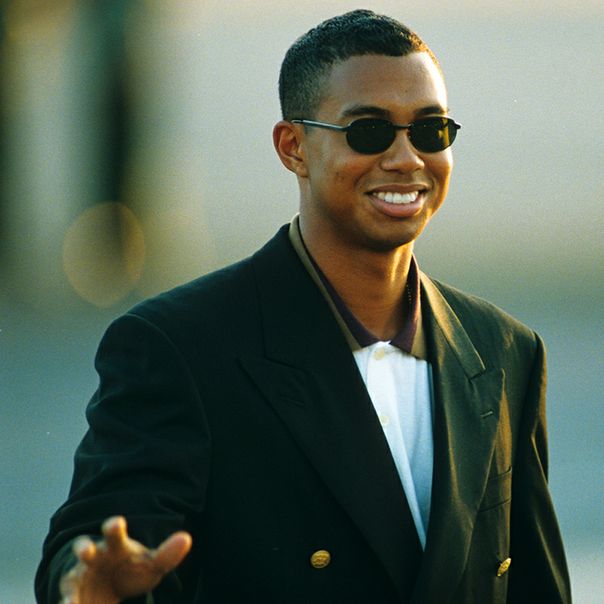 When Tiger Woods made his first appearance at the 32nd Ryder Cup at age 23, the world had huge expectations for the young prodigy, but the hype wasn't enough and Woods did in fact disappoint. Over the years and dozens of wins, Tiger has built up the reputation of a winner, but in his match play, especially at the Ryder Cup, he is nothing more than average at best. During his first Ryder Cup, held at the Valderrama Golf Club in Sotogrande, Spain. September 26-28 1997, he struggled as a team and when he played the singles matches. Here's how his week went.
Ryder Cup 1997: Valderrama Golf Club
Day One Morning Four-balls: Mark O'Meara/Tiger Woods defeated Bernhard Langer/Colin Montgomerie (3/2)
Day One Afternoon Foursomes: Mark O'Meara/Tiger Woods lost to Bernhard Langer/Colin Montgomerie (5/3)
Day Two Morning Four-balls: Tiger Woods/Mark O'Meara lost to Nick Faldo/Lee Westwood (2/1)
Day Two Afternoon Foursomes: Justin Leonard/Tiger Woods halved with Jesper Parnevik/Ignacio Garrido
Day Three Singles: Tiger Woods lost to Costantino Rocca (4/2)
Record: 1-3-1
Europe ended up winning the cup by a score of 14.5-13.5
This year Tiger is not a player but more of a "coach" for team USA. Let's hope he regains his swagger for one more good run at the tail end of his career.