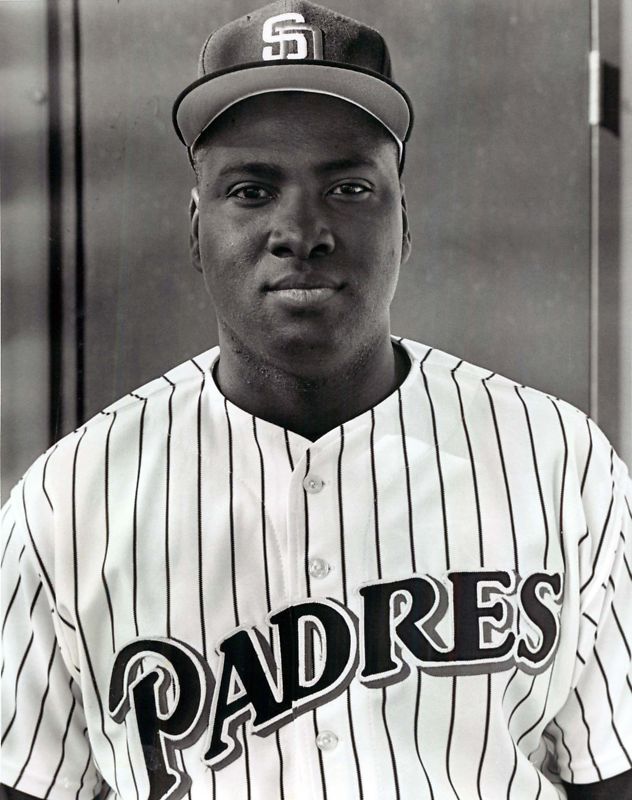 source:Findagrave
"If you work hard, good things will happen."
Tony Gwynn was not only one of San Diego's favorite athletes of all-time, but also one of Baseballs most endearing players due to his passion for the game. During his 20 year career with the San Diego (1982–2001), Gwynn dominated with eight batting titles during his famed career and is considered one of the best and most consistent hitters in all of baseball history. The 15 time All-Star also held a .338 career batting average and In the shortened strike-season of 1994 he achieved a single-season record .394 batting average, with 64 RBIs and 12 home runs.
Accolades
8× NL batting champion (1984, 1987–1989, 1994–1997)
15× All-Star (1984–1987, 1989–1999)
5× Gold Glove Award (1986–1987, 1989–1991)
7× Silver Slugger Award (1984, 1986–1987, 1989, 1994–1995, 1997)
Roberto Clemente Award (1999)
3,141 hits
Career batting average of .338
Hit .371 in two World Series apperances
San Diego Padres #19 retired
On January 9, 2007, elected to the Baseball Hall of Fame
San Diego State renamed stadium after Tony Gwynn(1997)
Statue erected in his honor at Petco Park(2007)
The former San Diego State star would later return to his beloved alma matter as head coach of the baseball team after he retired from professional baseball. During his y12 ears at SDSU, Gwynn collected a record of 363–363, including three Mountain West Conference championships and three NCAA Tournament appearances. It was during 2012 that Gwynn noticed something inside his mouth which soon turned out to be cancer. He missed the start of the 2012 season after undergoing surgery, and missed most games in 2013 while trying experimental treatments for the disease. The disease was blamed on his use of chewing tobbaco and he died on June 2014 at 56 years of age.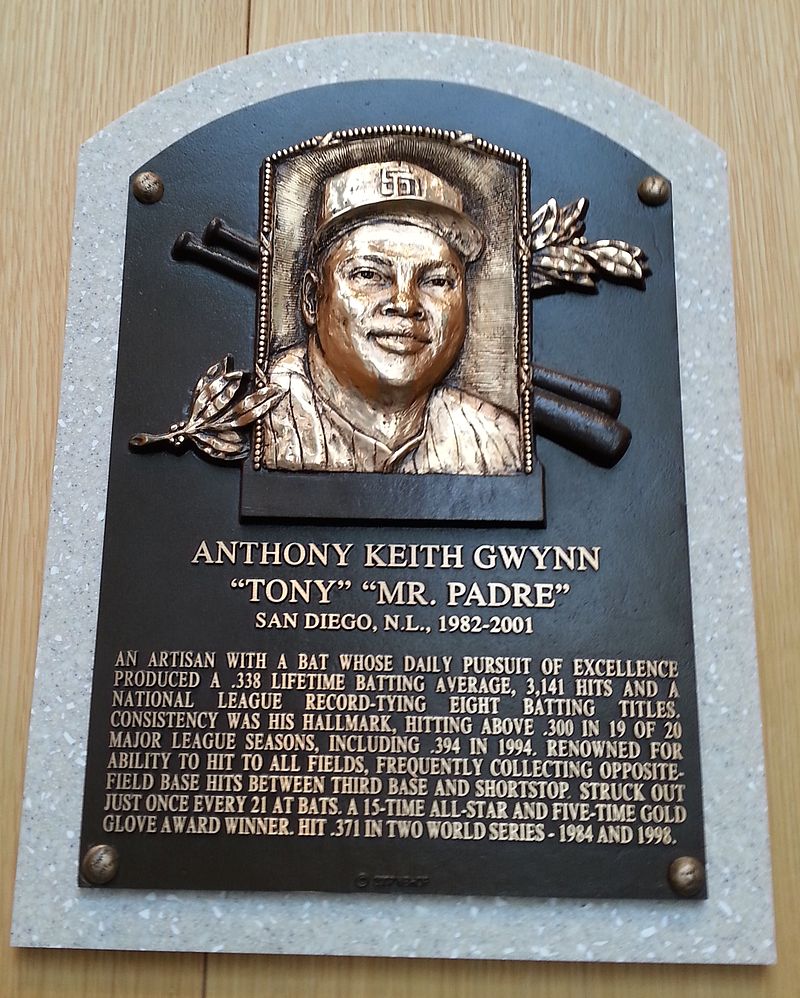 Source:Wikipedia