December 12, 1982,
In one of the NFL's most weather affected games ever, the infamous "Snowplow Game" featured the New England against Miami at Schaefer Stadium in Foxborough, Massachusetts in horrid conditions. The game received its name when the stadium's snowplow operator, Mark Henderson, cleared a spot on the ridiculously snowy field so the kicker John Smith of the Patriots could have a clear area to attempt the game-winning field goal.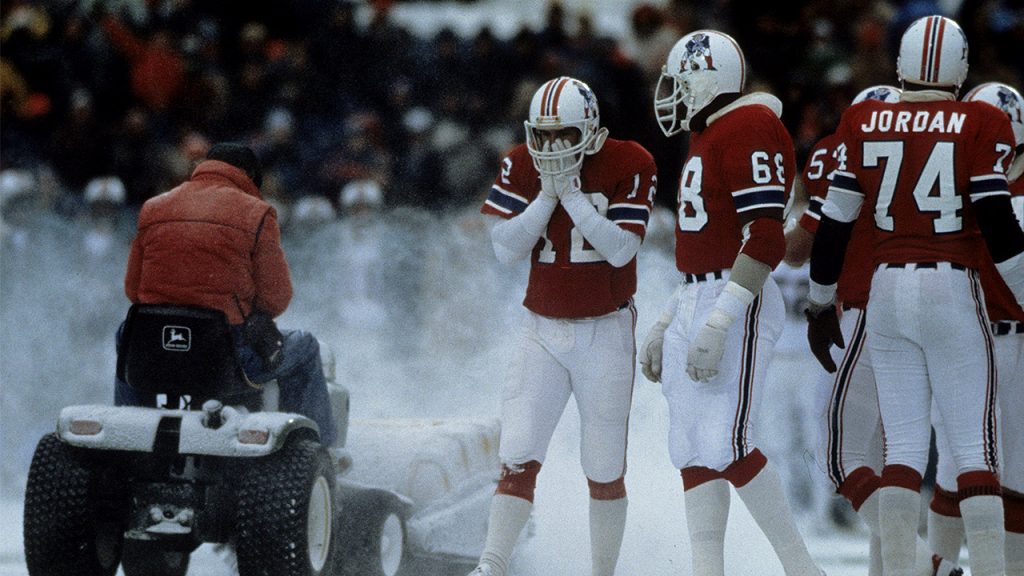 The scene was set as the night before, heavy rains soaked the field at New England's Schaefer Stadium. Soon, the field froze over right before a major snowstorm slammed Massachesetts just as the game began. It was mayhem on the field and emergency ground rules had to be implemented so the officials could call time-out and allow the ground crews to snowplow the yardage markers. This was a great idea, but the snow came down so hard and so fast, the crew could never clear enough snow to make the field visible.
The game was scoreless until 4:45  to go in the fourth quarter. The weather got worse and the on-field conditions were as bad as any game ever played. Somehow the Patriots got within field goal range when coach Ron Meyer ordered the snowplow operator Mark Henderson to clear a spot on the field.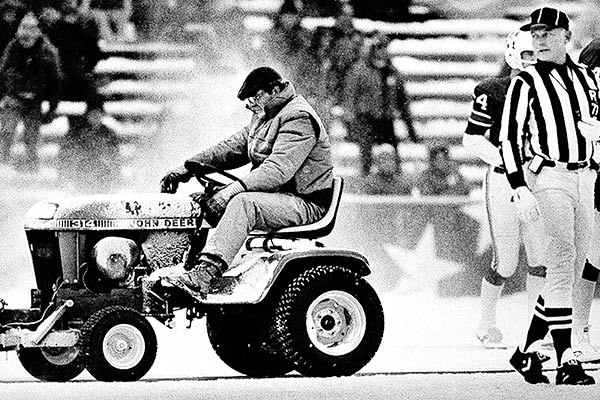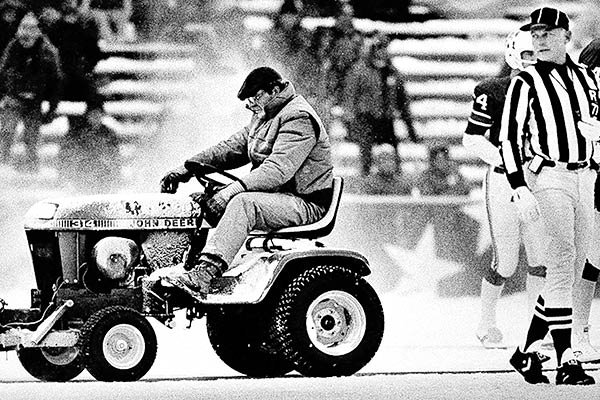 At first, no one had thought the request suspicious, as everyone assumed  the plow would go straight across the field,clearing the snow for the yardage reading. Instead, the plow suddenly veered to the left in front of the goal post, giving Patriots kicker John Smith a clean spot from which to kick. This infuriated Don Shula, Head Coach of the Miami Dolphins who tried to protest the request but it was too late to stop the play.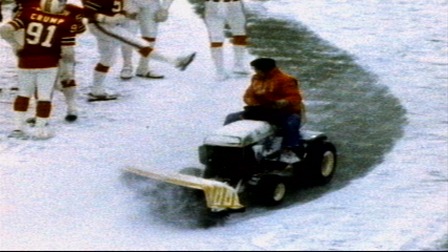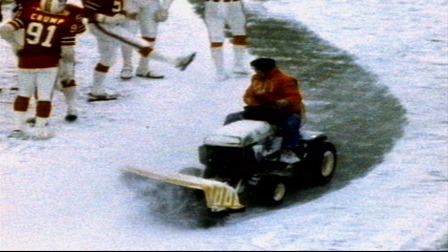 As a result, Smith hit his 33-yard game-winning field-goal giving the Patriots a 3-0 win. After the game, Shula met with NFL commissioner Pete Rozelle protesting what he called cheating. Rozelle agreed with Shula that the use of the plow gave the Patriots an unfair advantage but said he was not going to start reversing final game scores for any reason.