If you have never been to the South, you may not realize how important Saturday College football is to eac and every community. One of the biggest rivalries and events in Alabama is the Iron Bowl. The Iron Bowl is played annually by two of the largest public universities in the United States.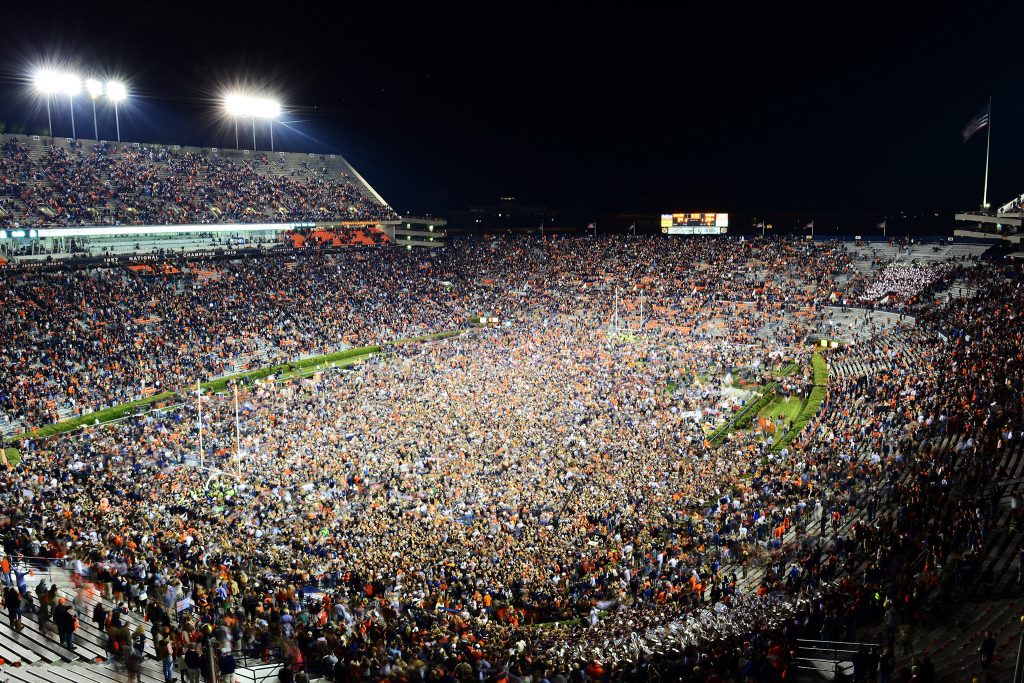 The Auburn University Tigers and University of Alabama Crimson Tide are schools who have passionate students and countless famous football players who come out of their programs. The series is one of the most hard-fought in all of American Sports. For decades the teams played the annual game in Birmingham, Alabama but now it's played in each town every other year.
The Iron Bowl name was created as a nod to Birmingham's historic role in the story of the American steel industry. The two teams played in the last five BCS National Championship Games, with Alabama winning in 2009, 2011, 2012 and 2015 and Auburn winning in 2010 but losing in 2013.
Alabama is leading the 80 year series 44–35–1.
Notable Moments:
powered by Wikipedia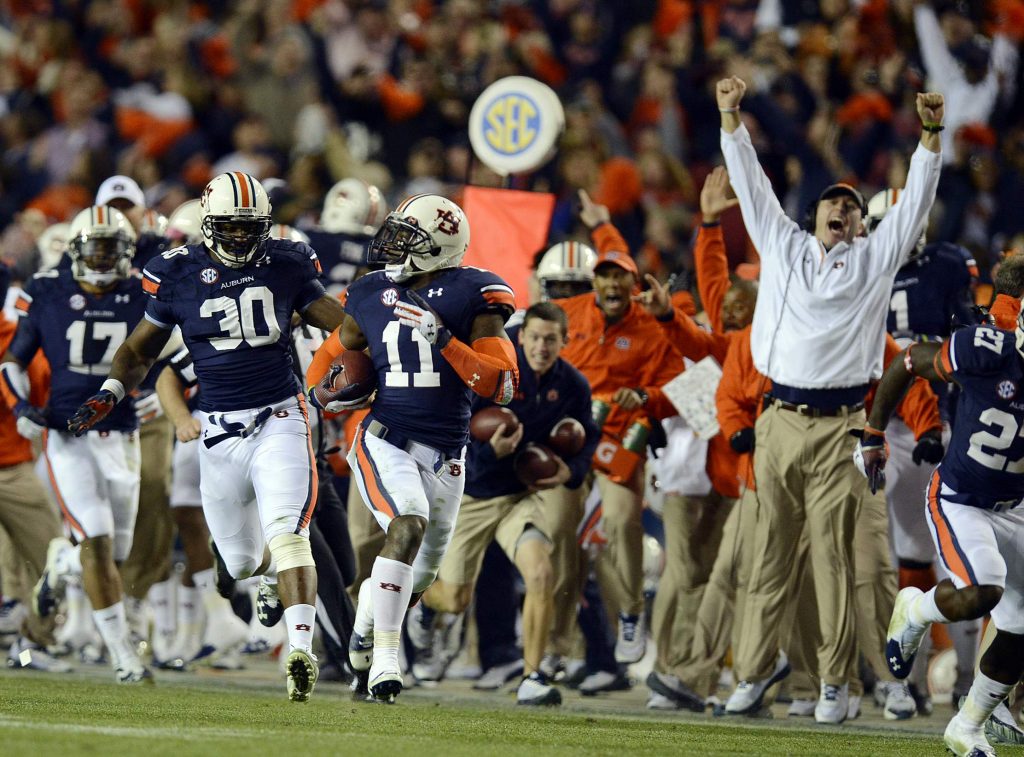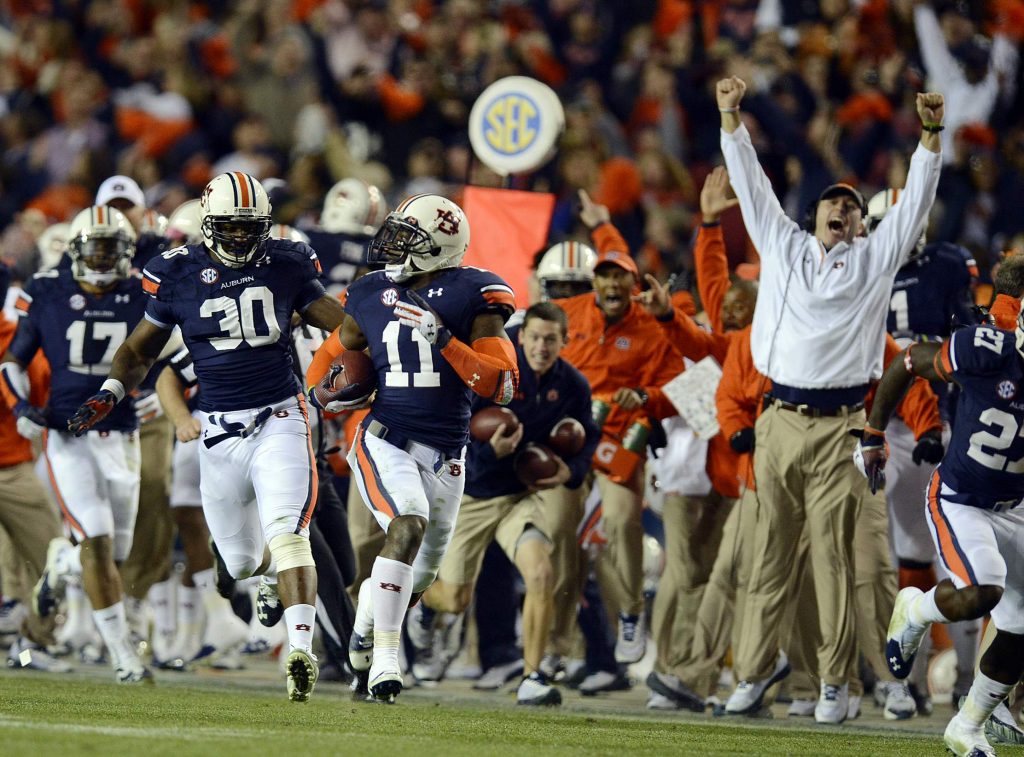 2014: Auburn was up by a score of 33–21 in the third quarter. Alabama went on a run, outscored Auburn 34–11 in the remaining minutes and beat Auburn 55–44.
2000: In the first game played in Bryant-Denny Stadium and the first game played in Tuscaloosa since 1901
1989: In the first Iron Bowl played at Jordan-Hare Stadium, Auburn defeated Alabama 30–20.
1985: Alabama beat Auburn 25–23 on a 52-yard field goal by kicker Van Tiffin as time expired.
1981: Alabama coach Bear Bryant earned his 315th career victory after Alabama defeated Auburn 28–17.
1972:Down 16–3 late in the game, Auburn blocked two punts and returned both for touchdowns, leading to an improbable 17–16 Auburn win.
1964: In the first Iron Bowl broadcast on national television,quarterback Joe Namath led Alabama to a 21–14 victory over Auburn.