A Game Like No Other – Georgia Tech vs. Cumberland
We have all watched a football game that was a full blowout; a one sided affair that leaves one team beaten down and embarrassed. Think of the worst one you ever watched, and now realize it wasn't even close to what happened to Cumberland back in 1916.
Georgia Tech, coached by John Heisman at the time, defeated Cumberland 222-0…yes you read that correctly, 222 to nada, zip, zilch! It became the most lopsided score in the history of college football.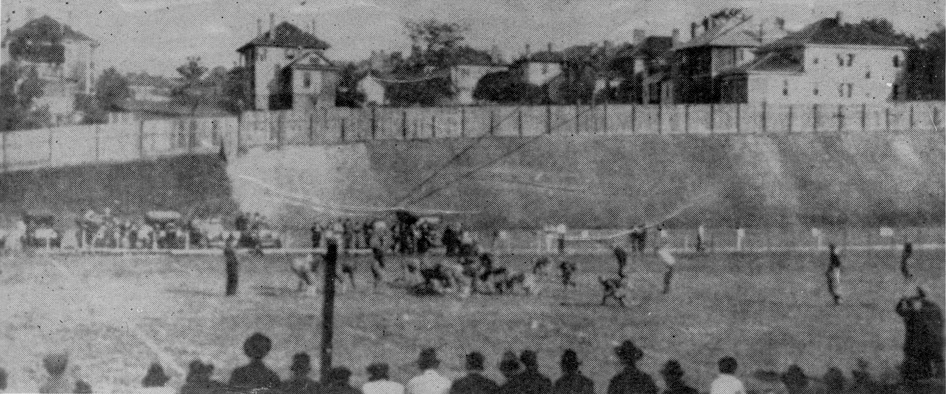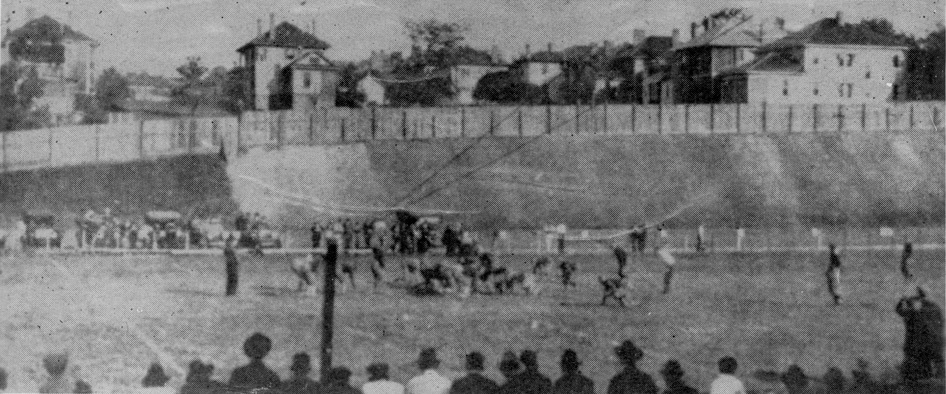 Here's how it broke down:
Cumberland got the opening kickoff and went 4-and-out. After they punted the ball away, Georgia Tech scored on their very first play. As Cumberland got the ball back, they fumbled on their very next play from scrimmage. The ball was scooped up by a Georgia Tech player and returned for a touchdown. Within the first 2 minutes, the score was 14-0.
This was just the beginning of the carnage. On their next play, the Bulldogs fumbled again and it took Georgia Tech only two running plays to score its third touchdown. Georgia Tech scored a fourth touchdown on another two-play drive, making the score a shocking 28-0. Georgia Tech would go on to a lead of 63–0 after the first quarter. By halftime it was 126–0.
Georgia Tech added 54 more points in the third quarter, and 42 in the final period to make a final score of 222-0.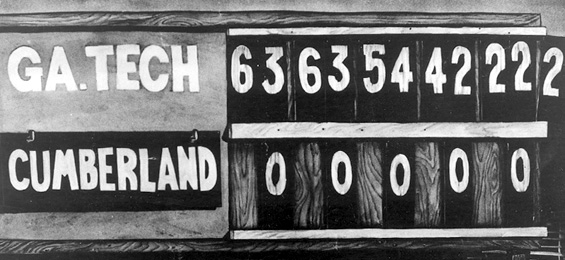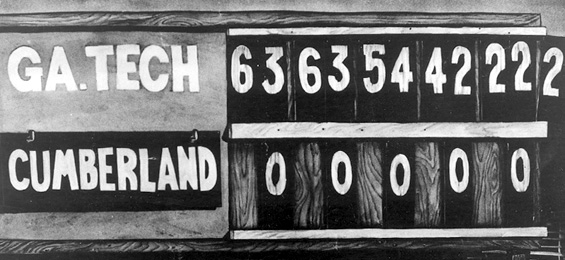 Notable Game Stats:
Georgia Tech scored a total of 32 touchdowns
Georgia Tech's left end James Preas kicked 18 extra points.
Georgia Tech had 40 rushes for 978 yards and 32 touchdowns and 0 passing yards
Cumberland had 27 rush attempts for -42 yards and 9 fumbles