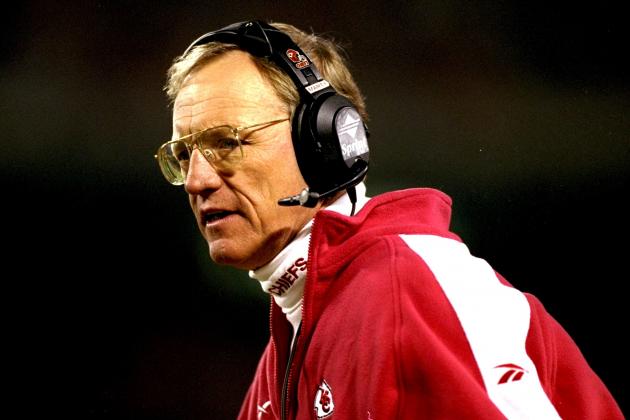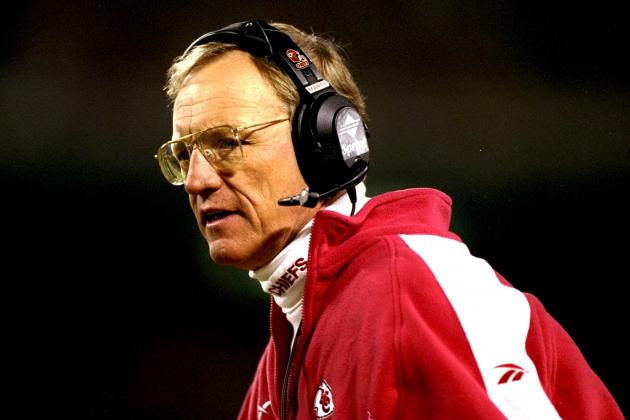 Marty Schottenheimer retired from coaching after the San Diego Chargers fired him after a 14-2 season. Yes, you read that right, fired him for losing two games…well three when you consider the heart breaking loss to the New England Patriots in the second round of the playoffs when the Chargers blew it and lost 27-24.
Most teams would rally and come back the next year to possibly go all the way with their momentum, but the Chargers new GM(and San Diego's most hated person) A.J. Smith had a personal vendetta against the coach because Schottenheimer didn't like Smith. Smith would go on to say that Schottenheimer couldn't win in the playoffs. Since his departure, the old coach is enjoying retirement as one of professional footballs greatest coaches of all-time, but because he never won a Super Bowl, most people don't hold him in high regard.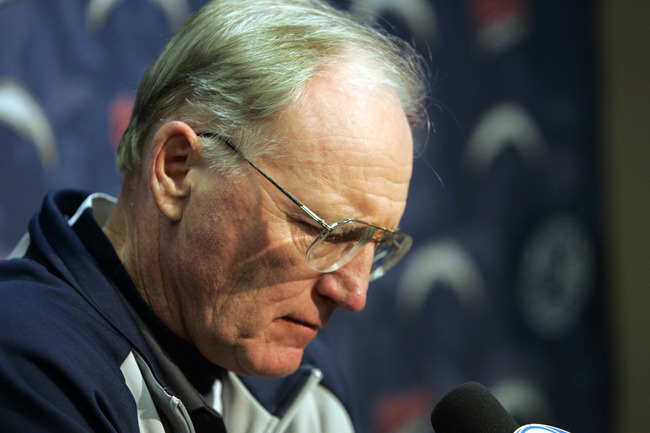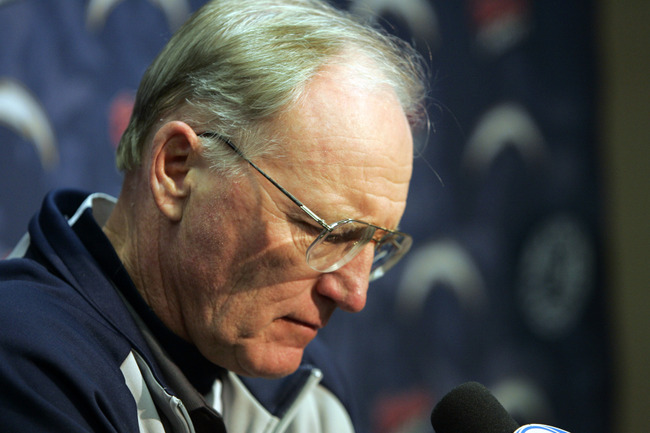 In his 21 years as an NFL head coach, which is incredible, Schottenheimer won 200 regular season games and his playoff record was not bad either with 5 wins in 18 playoff games. You want to hear another amazing stat? Marty only had two seasons with more losses than wins in those 21 years, and remember he coached the Cleveland Browns! The one blemish on his record is that he's the best coach ever with his 200 wins that also has a losing playoff record.
Coaching History
Portland Storm (1974)
Linebackers coach
New York Giants (1975–1976)
Linebackers coach
New York Giants (1977)
Defensive coordinator
Detroit Lions (1978–1979)
Linebackers coach
Cleveland Browns (1980–1984)
Defensive coordinator
Cleveland Browns (1984–1988)
Head coach
Kansas City Chiefs (1989–1998)
Head coach
Washington Redskins (2001)
Head coach
San Diego Chargers (2002–2006)
Head coach
Virginia Destroyers (2011)
Head coach & general manager
Also from his head coaching position, Schottenheimer was a legend when it came to finding and training talented coaches. Check out his coaching tree.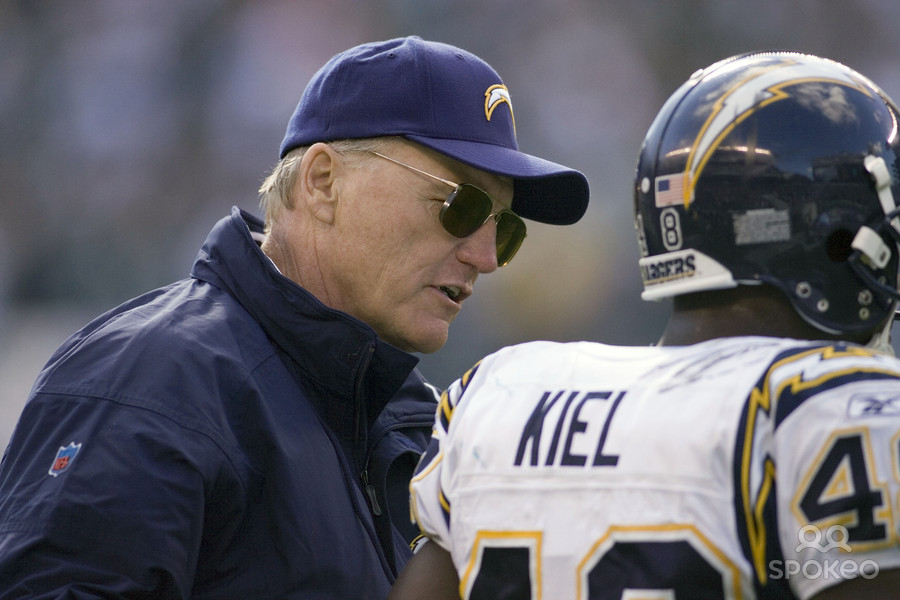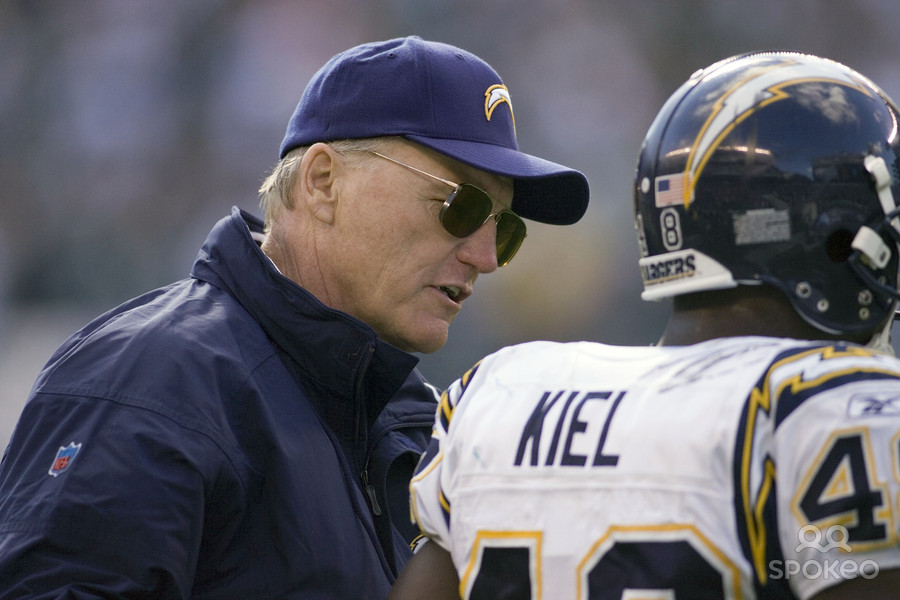 The now retired legend had an NFL Network "A Football Life" episode made about him in 2015 that showed just how hard being fired from the Chargers affected the man. Regardless of how the end of his career came about, the years spent building a reputation as a "players coach" are ones that will live on forever in the minds and stat sheets of fans everywhere.
In a recent update to our article, Marty Schottenheimer has been diagnosed with alzheimer's disease and is working through memory issues according to his wife. The legendary coach is said to remember names and faces but has difficulty remembering certain events and often remembers old memories, some that his wife has never heard before. We all know that football is a dangerous sport and when Schottenheimer played the game, safety equipment was rudimentary at best. We wish the great coach all the best.